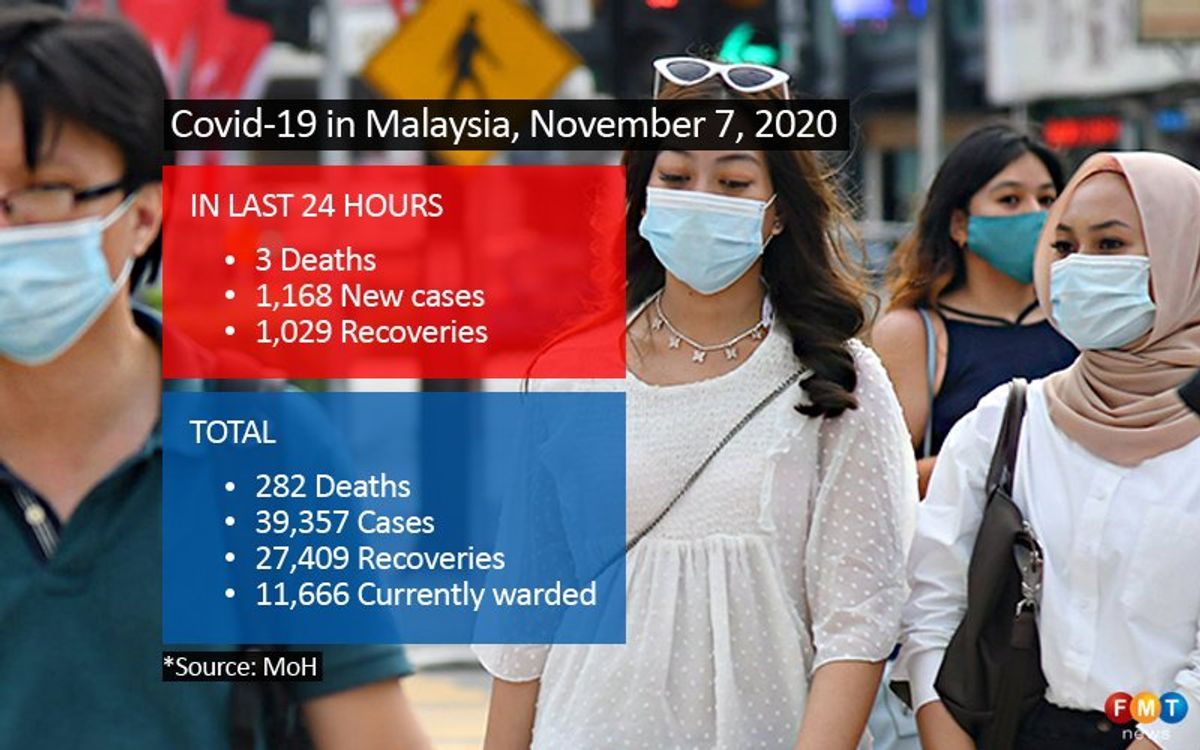 PETALING JAYA: The health ministry has reported 1,168 Covid-19 cases and three deaths in the past 24 hours.
This is the fifth day in a row that Malaysia's cases have reached four digits.
Health director-general Dr Noor Hisham Abdullah said there were 1,029 recoveries, bringing the total number of those discharged to 27,409.
In a press conference, Noor Hisham said the 1,168 cases bring the total number of infections in the country to 39,357.
Meanwhile, the three deaths bring the toll to 282.
The three deaths involved two women and one man from Sabah, aged between 51 and 62. All of them had a history of non-communicable diseases.
A total of 11,666 people are currently receiving treatment, with 87 in intensive care and 32 of them requiring respiratory assistance.
All of today's cases were local infections, the bulk of which were from Sabah, with 616 infections. A total of 256 cases were from the prison and temporary detention centre clusters in the state.
This was followed by Selangor (247 cases), Labuan (104), Negeri Sembilan (68), Perak (37), Kuala Lumpur (28), Sarawak (25), Penang (18), Kedah (15), Johor (5), Terengganu (3) and Melaka (2).
The bulk of these cases were detected in the existing clusters.