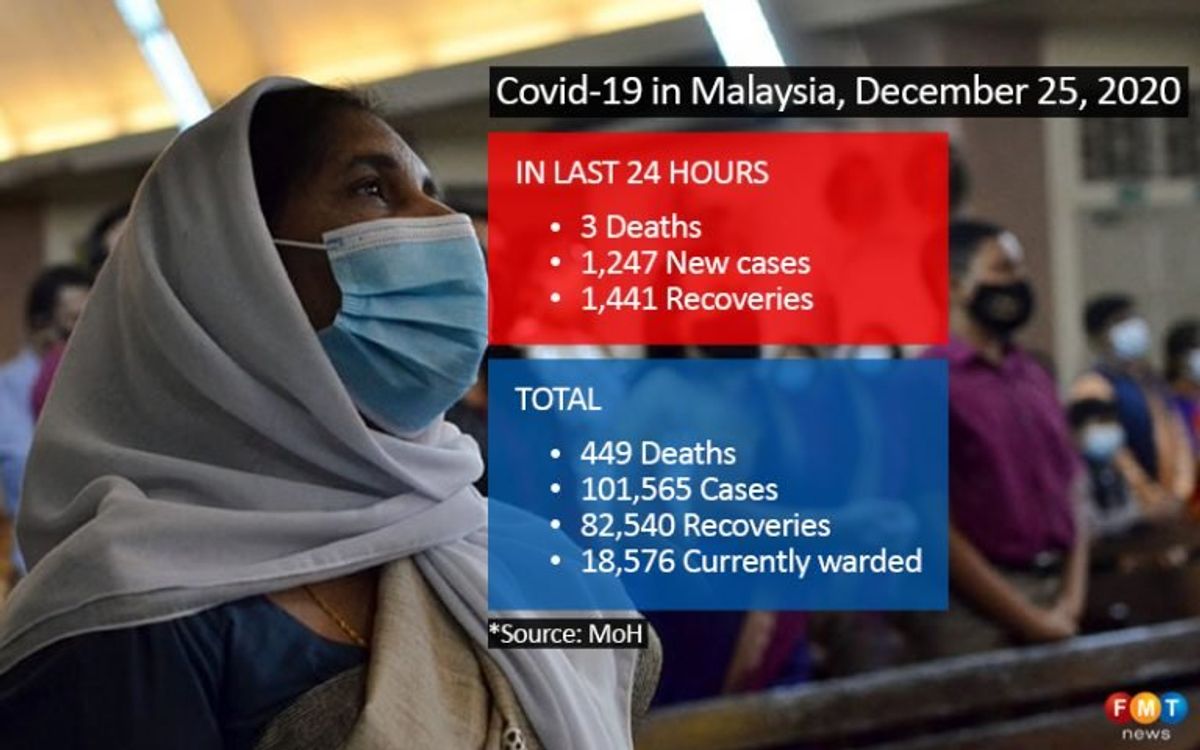 PETALING JAYA: The health ministry has reported 1,247 Covid-19 cases and three deaths in the past 24 hours.
Health director-general Dr Noor Hisham Abdullah said there were 1,441 recoveries, bringing the total number of those discharged to 82,540.
In a statement, Noor Hisham said the total number of infections now stands at 101,565.
There are 18,576 active cases with 108 patients being treated in intensive care and 47 requiring respiratory assistance.
Meanwhile, the three deaths bring the death toll to 449.
Among the three deaths were a 76-year-old Malaysian man and a 65-year-old foreigner, both from Sabah. A 64-year-old Malaysian woman also died in Selangor. All three had pre-existing conditions.
Selangor continued to record the highest number of cases with 461 infections, followed by Sabah with 225 and Johor with 205.
Kuala Lumpur reported 140 new cases, while Negeri Sembilan reported 89 and Perak 55.
Meanwhile, Penang reported 25 cases followed by Melaka (14), Pahang (11), Labuan (8), Putrajaya (7), Kelantan (4) and Sarawak (3).
Perlis, Kedah and Terengganu were the only states that did not report any new Covid-19 cases.
Some 211 cases today were related to prison and immigration depot clusters, namely the Jalan Harapan (86), Tembok Gajah (113) and the Tembok (8) prison clusters. The new Pompod cluster reported four cases.
Only two out of the 1,247 cases today were imported transmissions.