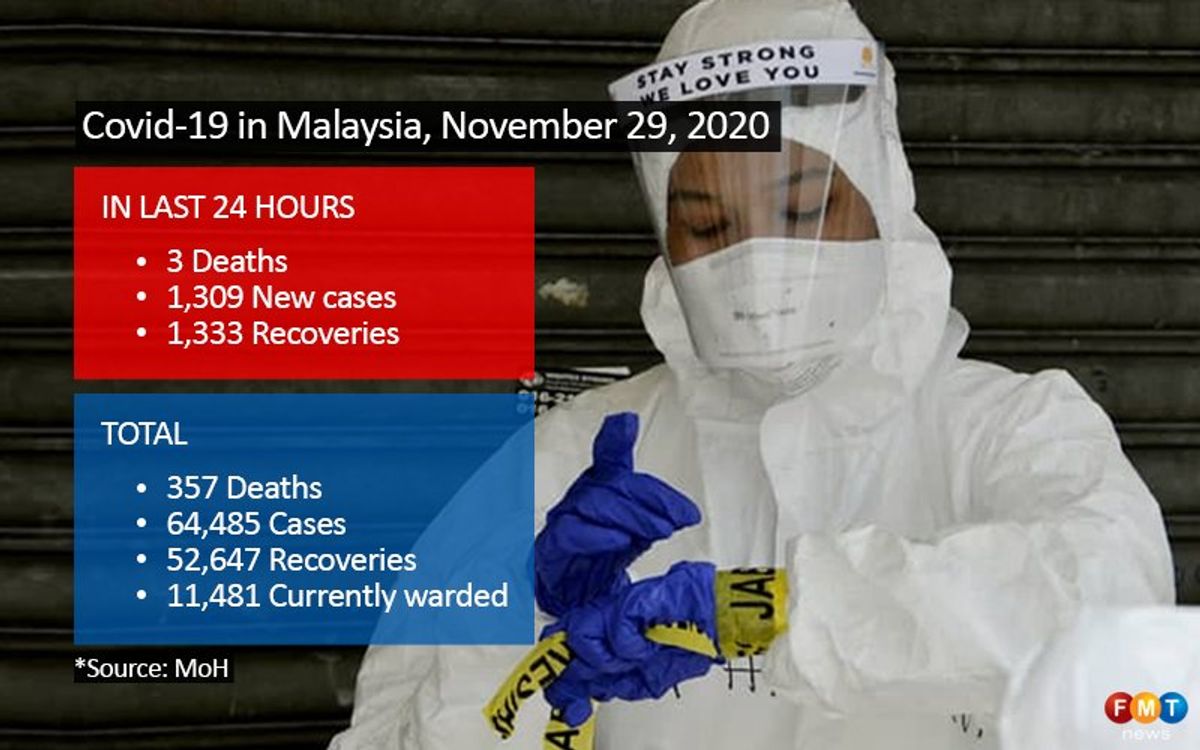 PETALING JAYA: The health ministry has reported 1,309 Covid-19 cases and three deaths in the past 24 hours.
Health director-general Dr Noor Hisham Abdullah said the new cases bring the total number of infections in the country to 64,485, while the three deaths bring the total number of casualties to 357.
The new cases comprise 1,308 local infections and one imported case.
In a statement, Noor Hisham said there were 1,333 recoveries, bringing the total number of those discharged to 52,647.
A total of 11,481 people are still being treated, with 116 of them in the intensive care unit and 42 requiring respiratory assistance.
Kuala Lumpur recorded the most number of cases with 493, or 37.7% of today's overall total. A total of 473 cases (95.9%) in Kuala Lumpur were from workplace clusters.
Sabah had 290 cases (22.2% of the total), with close-contact screenings making up 130 cases, clusters recording 90 cases and 71 from other screenings.