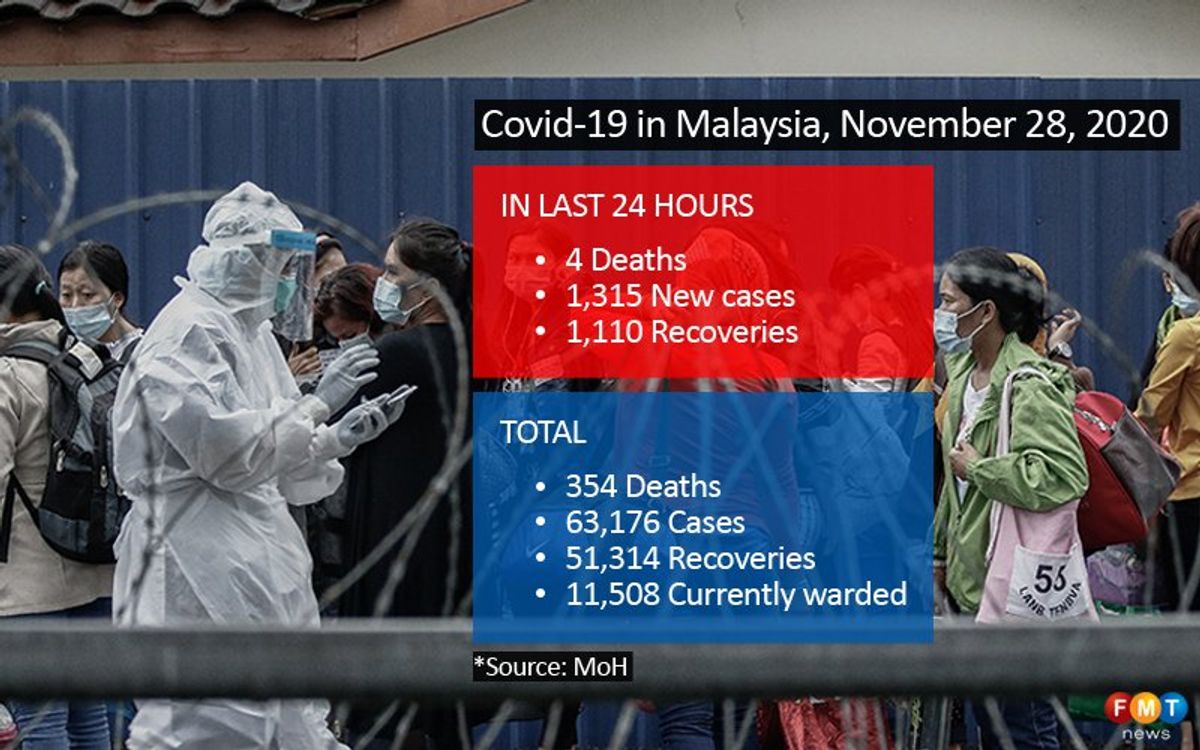 PETALING JAYA: The health ministry has reported 1,315 Covid-19 cases in the past 24 hours, comprising 1,310 local infections and five imported cases.
Health director-general Dr Noor Hisham Abdullah said the new cases bring the total number of infections in the country to 63,176.
In a statement, Noor Hisham said there were 1,110 recoveries, bringing the total number of those discharged to 51,314.
The health ministry also reported four deaths, which brings the toll to 354.
A total of 11,508 people are still being treated, with 118 of them in the intensive care unit and 43 requiring respiratory assistance.
All four patients who passed away today were from Sabah. One was a Malaysian and the other three were foreigners.
The youngest was only 4 while the oldest was reported to be over 100 years old.
Only one, an 84-year-old, had a history of chronic conditions. The other three did not have any existing medical conditions.
Sabah recorded the highest increase in cases today with 476 infections, followed by Selangor (266), Kuala Lumpur (191), Perak (167), Penang (92), Johor (46), Negeri Sembilan (41), Kelantan (18), Kedah (17), and Melaka (1).
The bulk of these cases came from existing clusters, while positive cases were also detected in other Covid-19 screenings.
A total of 112 cases were from six detention centres.