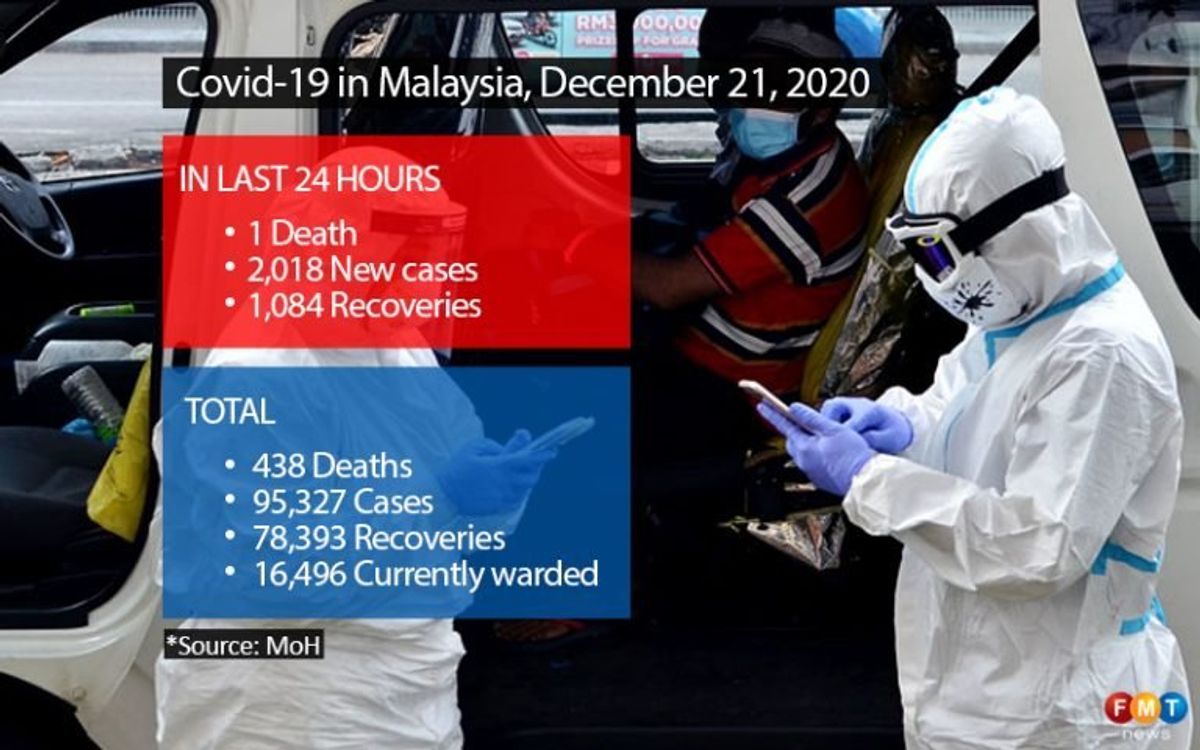 PUTRAJAYA: The health ministry has reported 2,018 Covid-19 cases and one death in the past 24 hours.
There were 1,204 cases in Selangor alone.
Health director-general Dr Noor Hisham Abdullah said there were 1,084 recoveries, bringing the total number of those discharged to 78,393.
In a press conference, Noor Hisham said the total number of infections now stands at 95,327.
There are 16,496 active cases with 109 patients being treated in intensive care and 55 requiring respiratory assistance.
Meanwhile, the one death brings the toll to 438.
The death involved a 50-year-old foreign man. He died at Hospital Tuaran in Sabah and did not have any pre-existing medical conditions.
Selangor continued to record the highest number of cases today with 1,204 infections, followed by Johor with 278, Sabah with 247 and Kuala Lumpur with 127.
Negeri Sembilan reported 58 new cases while Labuan had 29 new infections.
Perak had 21 cases, followed by Penang (18), Pahang (12), Melaka (nine), Kelantan (six), Putrajaya (five) Kedah (three), and Terengganu (one).
Perlis and Sarawak were the only states that did not report any new Covid-19 cases.
A total of 243 cases today were related to prison and immigration depot clusters, namely the Jalan Harapan, Tembok Gajah and Tembok prison clusters. There were only seven imported cases today.