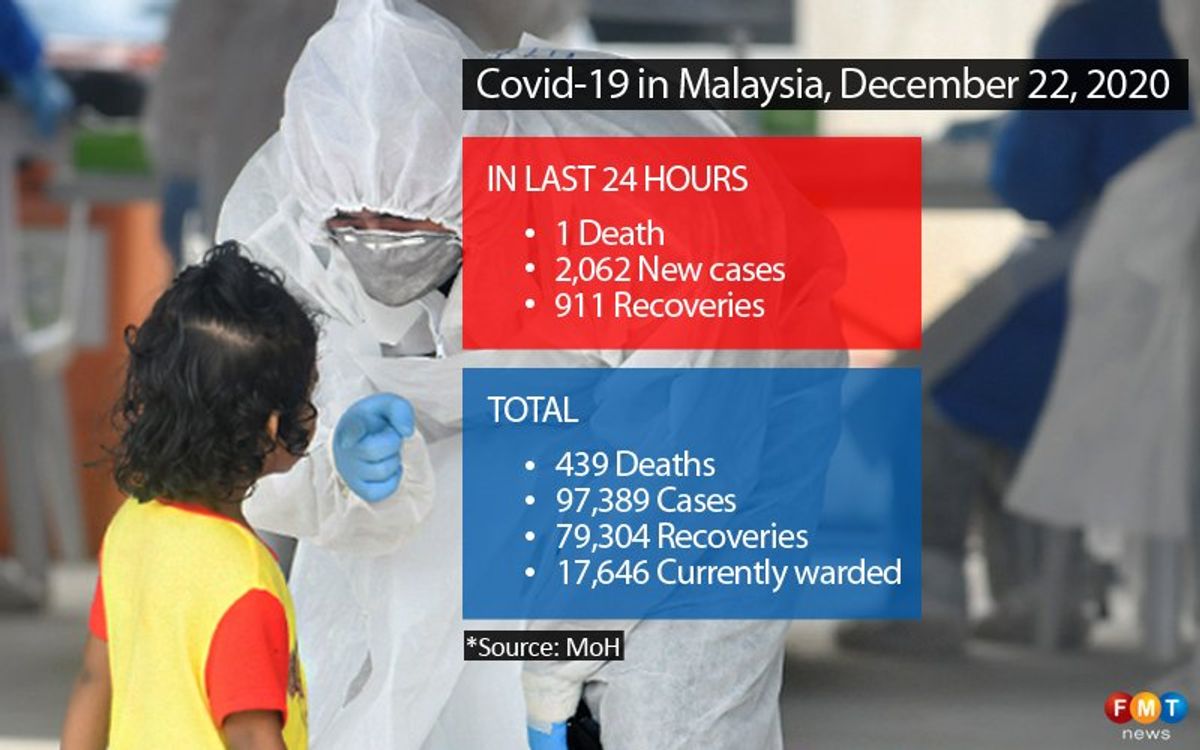 PETALING JAYA: The health ministry has reported 2,062 Covid-19 cases and one death in the past 24 hours.
Health director-general Dr Noor Hisham Abdullah said there were 911 recoveries, bringing the total number of those discharged to 79,304.
In a statement, Noor Hisham said the 2,062 cases bring the total number of infections in the country to 97,389.
Meanwhile, the only death of the day brings the toll to 439.
A total of 17,646 people are still being treated, with 111 of them in the intensive care and 51 requiring respiratory assistance.