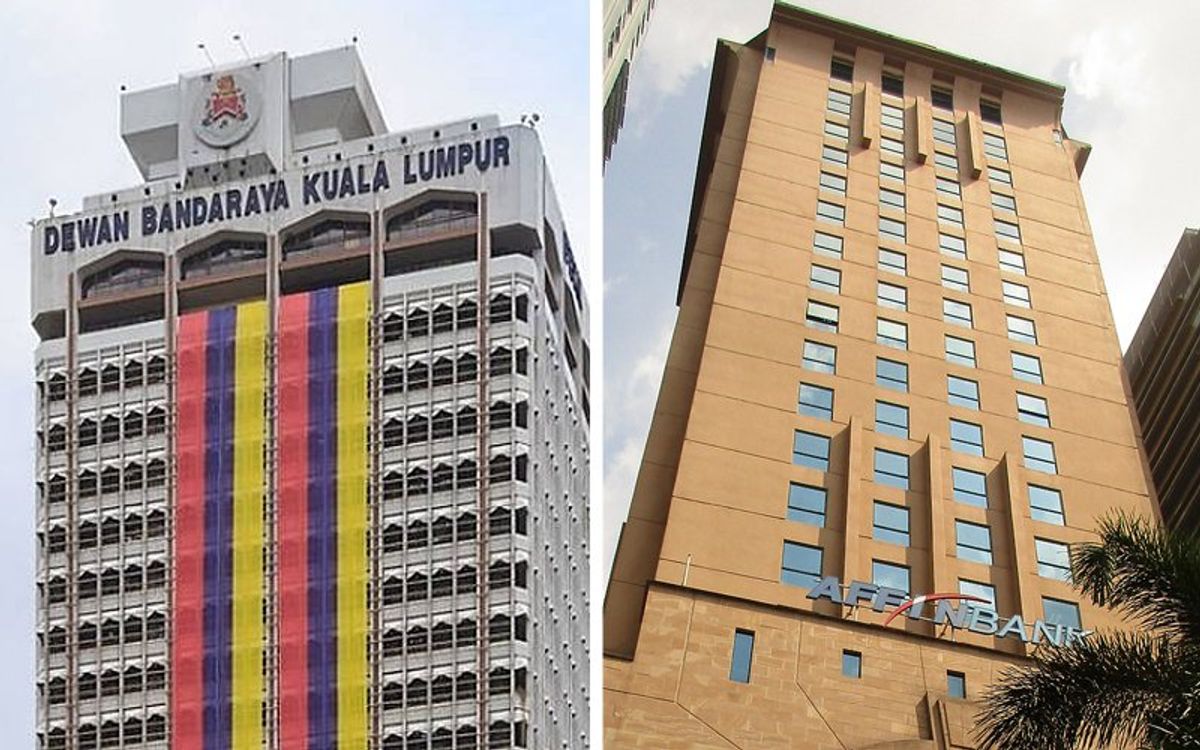 PETALING JAYA: Three Covid-19 cases were reported in Kuala Lumpur today involving individuals working at Menara DBKL and Menara Affin.
Kuala Lumpur City Hall (DBKL) issued a statement today stating that two of its employees tested positive and have been admitted to the Sungei Buloh Hospital.
It said the two employees are from the town planning department located on the 10th Floor of Menara DBKL 1 and the building control department on the 26th Floor of Menara DBKL 3. The buildings are located on Jalan Raja Laut.
"The town planning department staff was confirmed positive on Oct 12. She was tested for Covid-10 because her husband had been a contact of an infected person at his workplace.
"The building control department staff tested positive on Oct 14 after undergoing the swab test at the government health clinic in Cheras (KK Cheras) and is believed to have been infected by a family member," DBKL said.
It added that disinfection work has been carried out at the relevant offices on the 10th and 26th floors, as well as all common areas, including the lobby, lifts, and other floors the individuals and their contacts had been to.
"A list of all close contacts of the two individuals have also been sent to the Gombak district health office, KK Cheras and the Kuala Lumpur health department," DBKL said, adding that a representative from the health ministry had visited the locations today to carry out a risk analysis.
Meanwhile, Affin Bank Bhd said an employee at its headquarters, Menara Affin, in Jalan Raja Chulan, KL, tested positive for Covid-19 and is being treated at a hospital.
The bank said it is conducting contact tracing on employees and other parties whom the infected staff may have come into contact with.
"Employees in direct contact with the affected staff will be screened and tested for Covid-19. All staff on the affected floor have vacated the premises and will work from home.
"Precautionary measures have been undertaken by the bank to mitigate the risk of infection to other staff and customers.
"The affected office is being disinfected accordingly. Disinfection will also be carried out in the entire building," the bank said in a statement today.
The bank added that Menara Affin will be closed for sanitisation purposes and will re-open on Monday, with all precautionary measures taken to ensure the health and safety of its staff and customers.