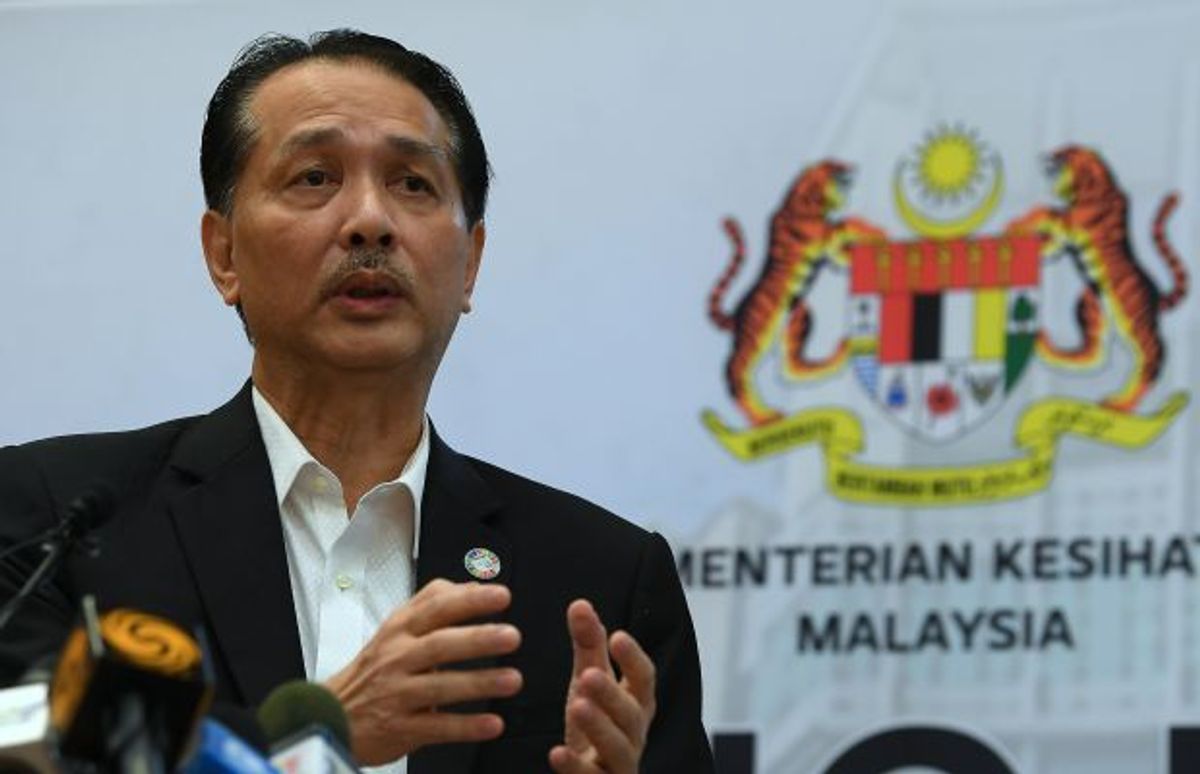 PUTRAJAYA: Malaysia confirmed 660 new Covid-19 infections on Wednesday (Oct 14), staying above the 500 mark of daily cases for the fourth day running.
At his Covid-19 daily briefing telecast from his home on Wednesday (Oct 14), Health director-general Tan Sri Dr Noor Hisham Abdullah said the bulk of the cases continued to be from Sabah, with 429 infections or 65%.
"This is due to the increased Covid-19 screening activities which are being carried out in the state, and with more samples producing results.
Kedah has the second highest number of cases with 113 cases.
Dr Noor Hisham said 109 of Kedah's cases were from the Tembok cluster, which involves the Alor Setar prison, Pokok Sena prison and the Sungai Petani prison.
Meanwhile, Klang Valley states have 11.5% of the country's cases, with Selangor recording 68 cases, Kuala Lumpur seven cases and Putrajaya one.
All are local transmissions, except six imported infections from Singapore (three cases), Indonesia (two) and Philippines (one).
The Kencana cluster in Selangor is the sole new cluster detected by the Health Ministry.
Malaysia also discharged 233 patients, bringing the total of Covid-19 recoveries to 11,605 or at a rate of 66.2%.
Active cases in the country are now at 5,768 cases.
Cumulatively, the country's total of cases since the outbreak began in January is 17,540.
The number of people being treated at intensive care units has reached 108, an all-time high. There are 35 patients requiring ventilator support.
Four deaths were recorded in the past 24 hours.
The Covid-19 death toll in the country has gone up to 167 cases, or 1.0% of the total cases.
All four deaths are in Sabah: Two in Sandakan and one each in Kota Kinabalu and Lahad Datu.
The deceased are aged between 47 to 80.
Related stories:
Covid-19: Cases up by 660, bringing total to 17,540 (updated daily)
Covid-19: Total cases worldwide at 38.42 million, 1,091,747 deaths (updated daily)
New Covid-19 cluster detected involving cases in S'gor, KL and Johor