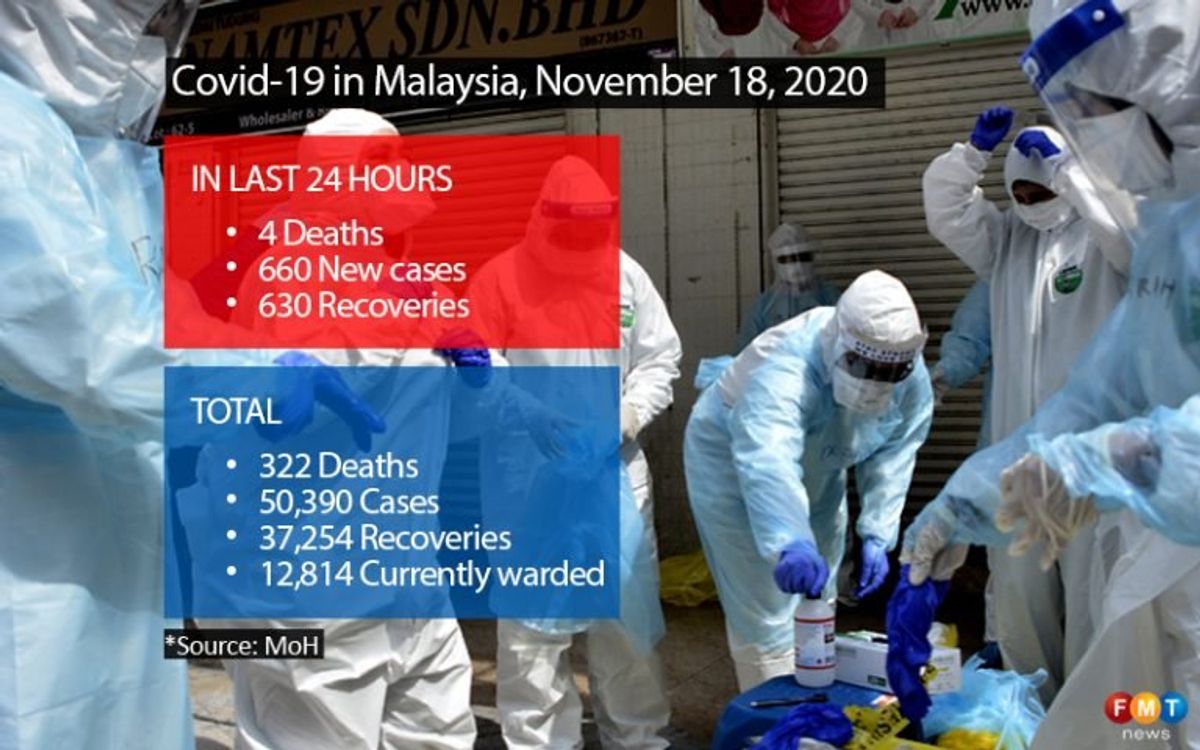 PETALING JAYA: The health ministry has reported 660 Covid-19 cases and four deaths in the past 24 hours.
Health director-general Dr Noor Hisham Abdullah said there were 630 recoveries, bringing the total number of those discharged to 37,254.
In a press conference, Noor Hisham said the 660 cases bring the total number of infections in the country to 50,390.
Meanwhile, the four deaths bring the toll to 322.
Sabah recorded the highest number of local cases today with 387, followed by Selangor with 139.
Out of the 173 Klang Valley cases, 77 were from clusters.
Of the cases today, 171 were from prisons or temporary detention centres, mostly from the Tawau temporary detention centre cluster with 135 cases. Meanwhile, the GK Tawau cluster recorded 12 cases, and the Tembok cluster affecting Perak and Kedah reported nine cases.
Other prison clusters reporting new cases today were the Matambai (four), Rumah Merah (four), and the Sandakan Prison (one) clusters from Sabah, and the Seberang Perai Prison (six) cluster from Penang.
The other new cases reported today were in Negeri Sembilan (31), Kuala Lumpur (29), Penang (16), Perak (16), Labuan (13), Kedah (11), Melaka (four), Sarawak (three), Johor (three), Kelantan (three) and Putrajaya (one).
Of the four deaths recorded today, two involved Malaysian women from Perak, one Malaysian man and one foreign woman from Sabah. They were aged between 59 and 80.
There are currently 12,814 active cases, with 103 patients in intensive care, of which 41 require respiratory assistance.
Terengganu and Pahang are the only states that did not record any new Covid-19 infections today.
There were four imported cases: Two Malaysians and two foreigners who entered the country from Saudi Arabia, Turkey and India.