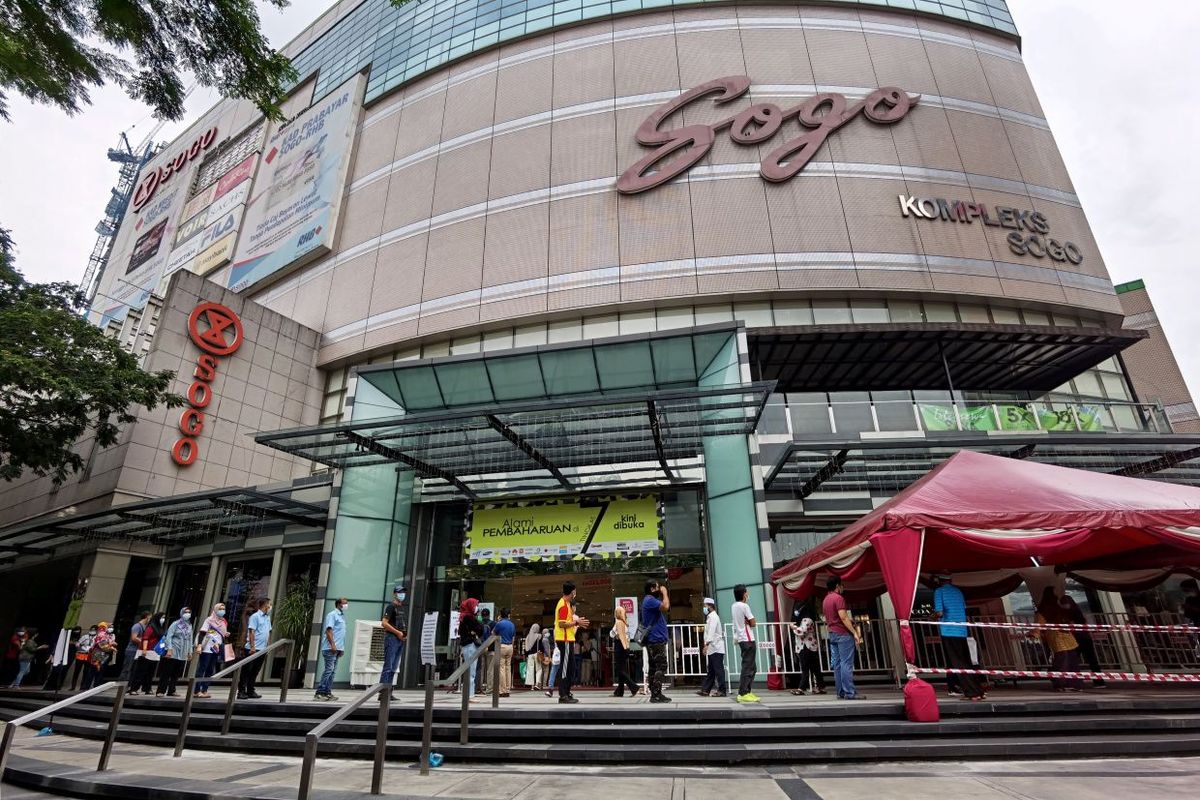 PETALING JAYA: The management of Sogo Kuala Lumpur announced on Saturday (Oct 17) that an employee of a tenant on the 7th floor of the mall tested positive for Covid-19 on Friday (Oct 16).
The employee has not been present at the mall since Oct 12 and is currently being treated in hospital.
The management said it had taken immediate public safety measures to mitigate any potential risks and had closed the 7th floor for cleaning and sanitisation.
The 7th floor will reopen for business on Sunday (Oct 18) but the tenant's store will be closed until further notice.
"We will continue prevention measures as the safety and wellbeing of workers, and the public is our priority," it said in a Facebook post Saturday.
The mall's management also announced that businesses on the ground floor to the sixth floor of the Sogo Kuala Lumpur were operating as usual.
PENGUMUMAN
Pihak pengurusan SOGO Kuala Lumpur dengan dukacitanya ingin memaklumkan bahawa salah seorang kakitangan penyewa kami di Tingkat 7 SOGO Kuala Lumpur - All IT Hypermarket, telah didapati positif dalam ujian COVID-19 pada 16/10/2020 (Jumaat).
Dengan perkembangan terbaru ini, pihak kami telah pun mengambil langkah-langkah keselamatan awam dengan segera dalam usaha menghadkan sebarang potensi berisiko. Pihak kami juga bekerja secara rapat bersama pihak-pihak berkenaan dengan mengambil langkah-langkah yang diperlukan.
Kami akan meneruskan langkah-langkah pencegahan dan berjaga-jaga kerana keselamatan dan kesejahteraan para pekerja dan orang awam adalah keutamaan kami.
Untuk makluman, Tingkat Bawah LG sehingga Tingkat 6, SOGO Kuala Lumpur beroperasi seperti biasa.
Kekal bersih, kekal selamat!