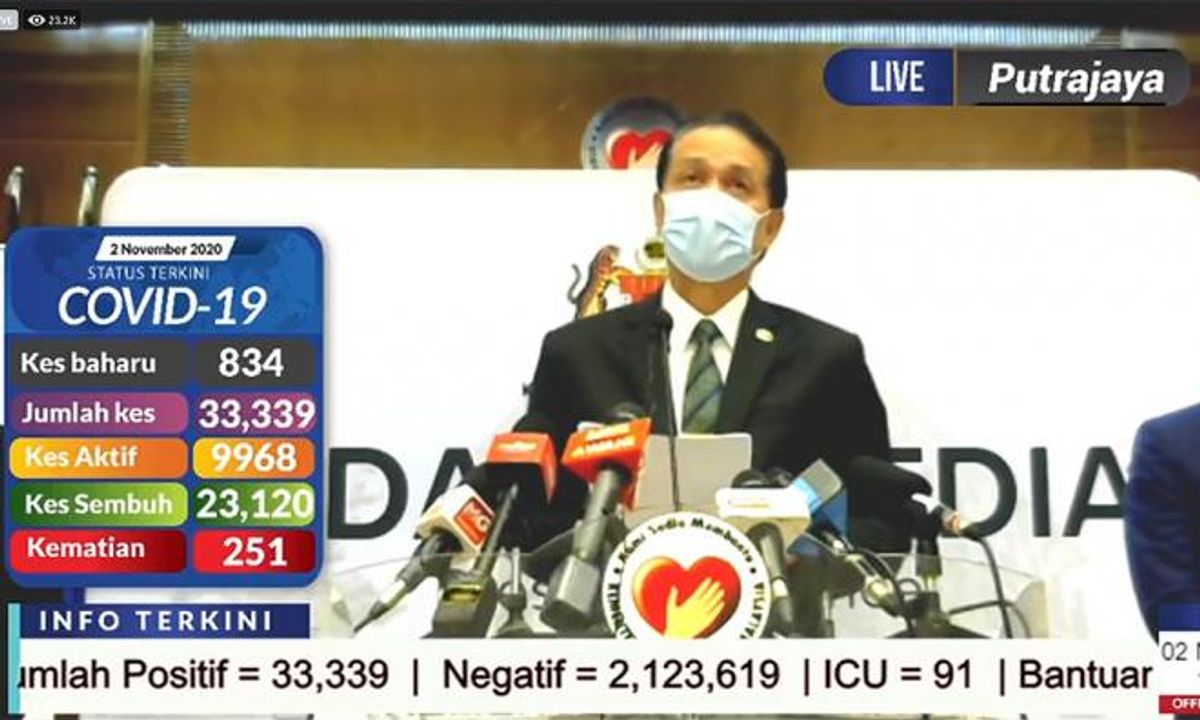 COVID-19 | The Health Ministry today reported 834 new Covid-19 cases and 900 recoveries in the 24-hour period ending noon today.
The total number of active cases has dipped below the 10,000 mark and there were two new deaths reported.
Leading indicators in brief:
Active cases = 9,968 ↓ (83 fewer than previous day)
Patients in intensive care = 91 ↓ (6 fewer than previous day)
Intubated patients = 32 ↑ (5 more than previous day)
Deaths = 2
All newly reported deaths were from Sabah. The cumulative death toll for Sabah alone is 119, or 47.4 percent of the national death toll (251).
Both deceased were Malaysian citizens. From their case numbers, they were likely to have been warded since the second week of October.
Sabah continued to report the highest number of new cases (60.3 percent) followed by the Klang Valley regions (18.8 percent) and Labuan (11.24 percent).
These three regions accounted for 91.7 percent of new cases in the country.