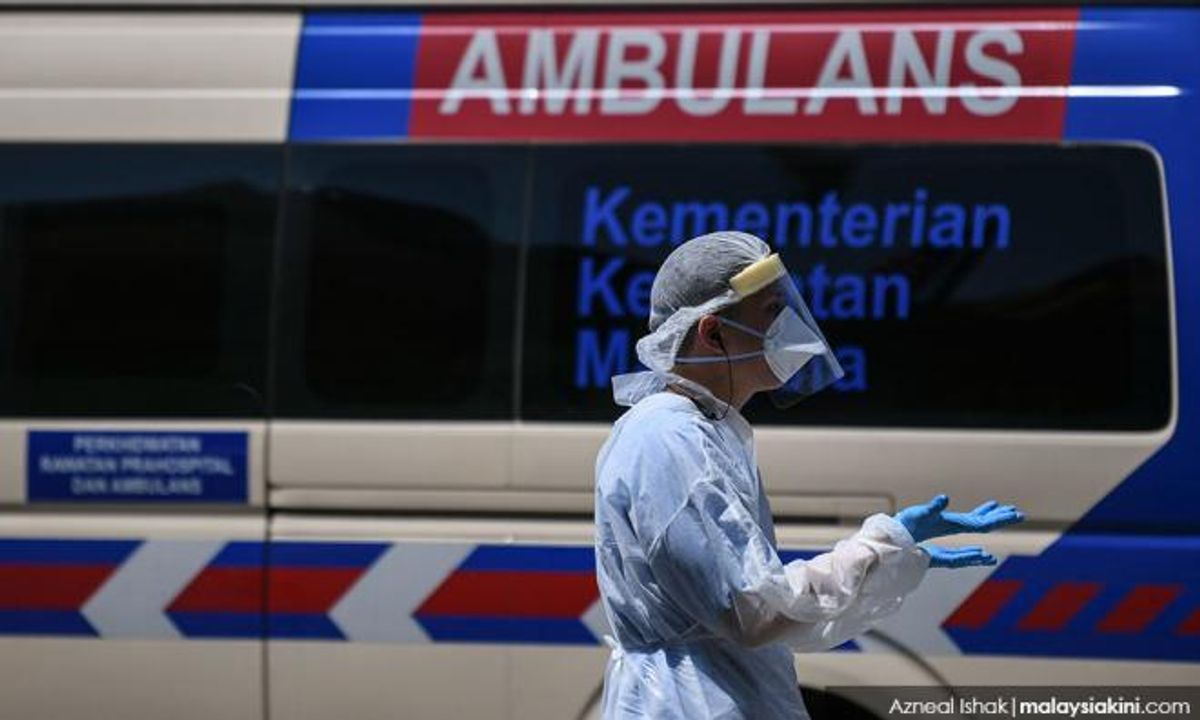 COVID-19 | The Health Ministry today reported 1,755 new Covid-19 cases and two deaths in the 24-hour period ending at noon today.
This is the highest number of cases in a single day ever reported in Malaysia, of which only three cases today were imported.
Most of the cases were reported in Sabah (1,199 cases), followed by Penang (192), and Selangor (164).
Leading indicators in brief:
Active cases = 11,530 ↑ (1,027 more than previous day; new record for second consecutive day)

Patients in intensive care = 78 (No change since yesterday)
Intubated patients = 28 (No change since yesterday)
Deaths = 2
According to the Health Ministry, one death occured at the Duchess of Kent Hospital in Sandakan, Sabah, and another at Sultanah Bahiyah Hospital in Alor Setar, Kedah.