There are 7 sub-districts in Selangor that are listed as Covid-19 red zones, according to reports.
The seven areas, as of October 20:
Klang
Kapar
Sungai Buloh
Petaling
Damansara
Kajang
Tanjung 12 (1) in Kuala Langat
It's also reported that as of 20 October, the district of Klang recorded 175 cumulative cases, with 41 cases from the Kapar sub-district while the Klang sub-district recorded 134 cases.
Meanwhile in the Petaling district, a high number of cases have been detected in the sub-districts of Damansara (75), Petaling (94), and Sungai Buloh (233).
As for the other two areas, Tanjung 12 (1), which is in the Kuala Langat district recorded 55 cases while Kajang (in the Hulu Langat district) has 92 cases.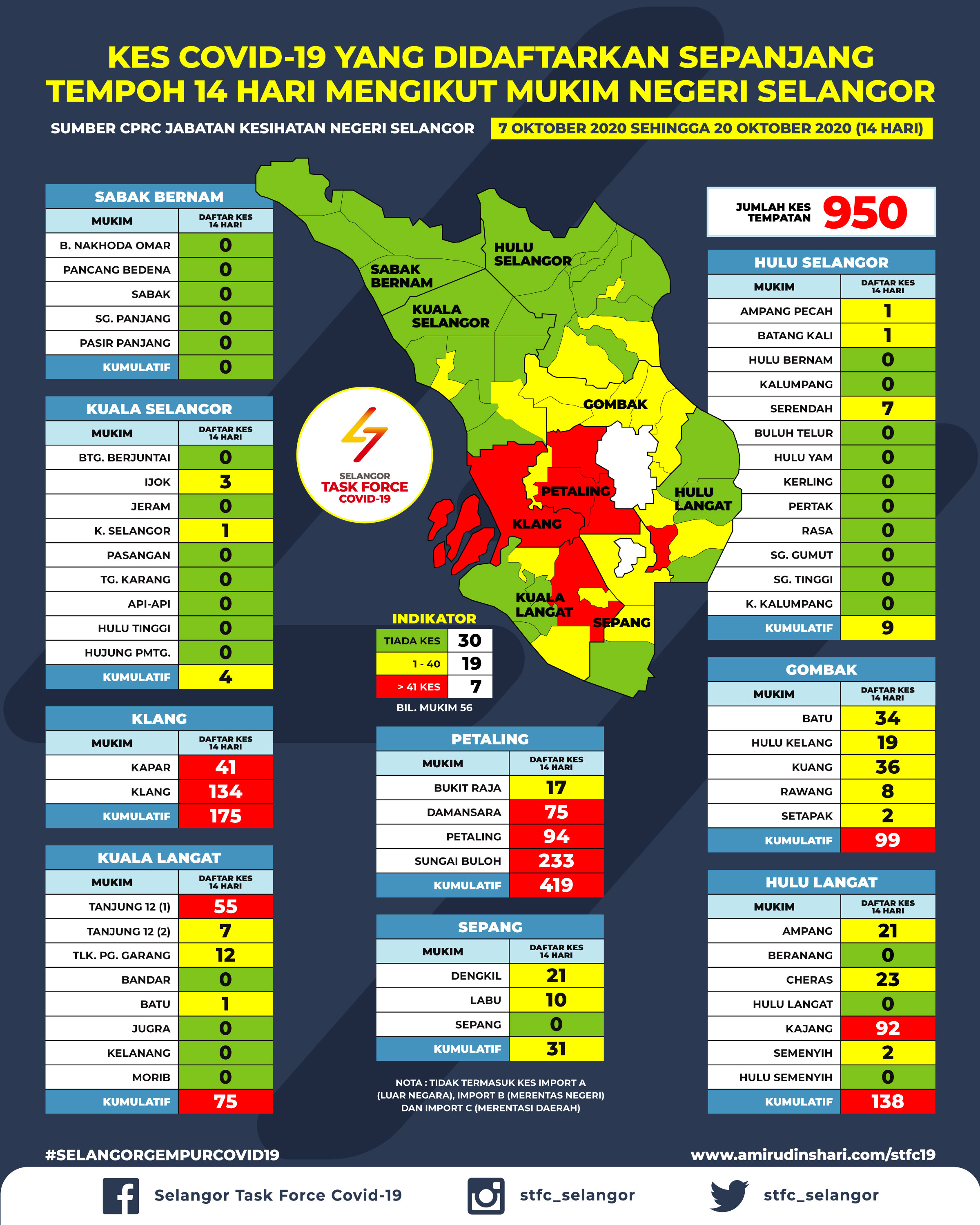 Health Director-General said in a recent press conference that a large majority of the current active Covid-19 clusters in Selangor are not linked to those who returned from Sabah which means that the virus is within the community.
Out of Selangor's 26 active clusters, 18 of them or 69.2% are local infections, while only eight of these clusters or 30.8% have been linked to Sabah.