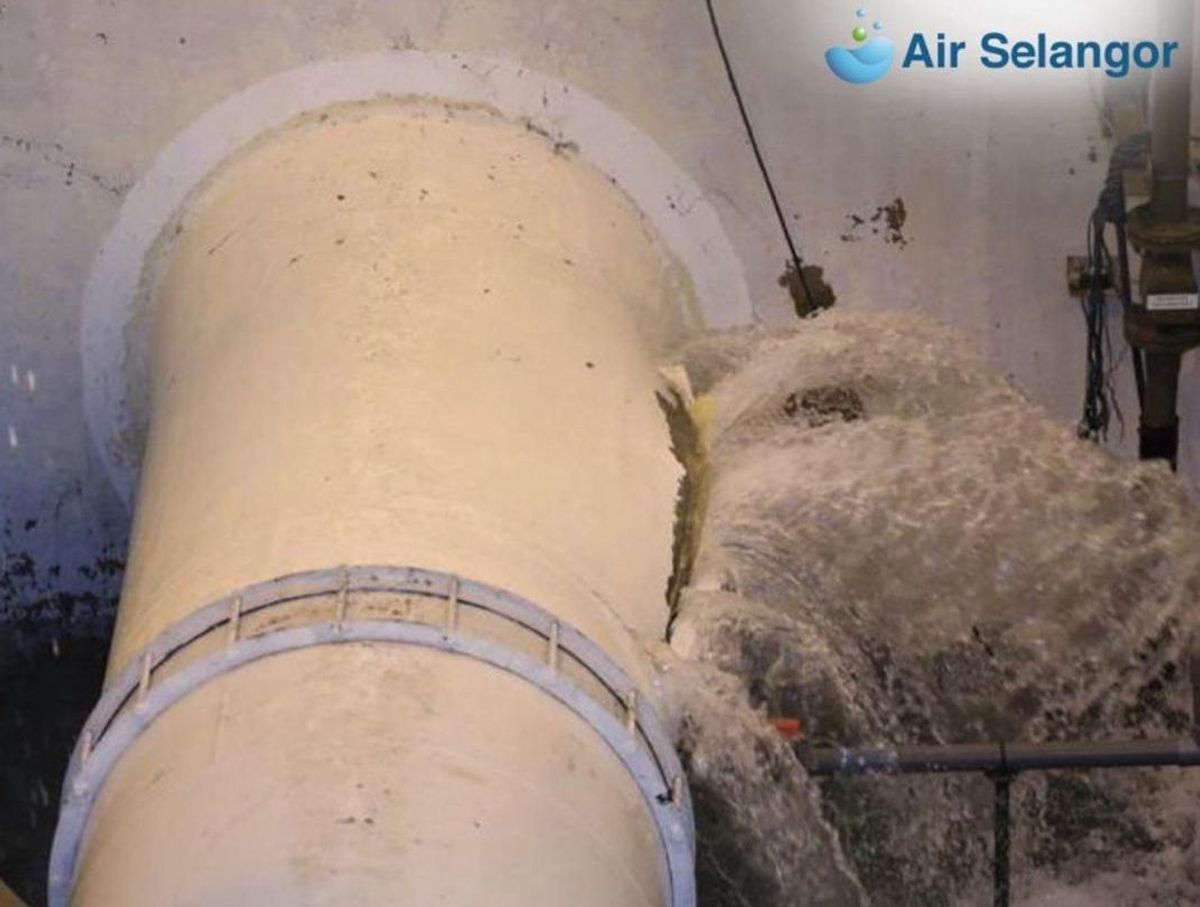 PETALING JAYA: Several districts in Selangor will be experiencing unscheduled water cuts due to pipe leakage.
Pengurusan Air Selangor Sdn Bhd (Air Selangor) said the Sungai Selangor Water Treatment Plant Phase 1 (LRA SSP1) had to be partially stopped to carry out repair works as a pipe channelling treated water is experiencing leakage.
Air Selangor corporate communications head Elina Baseri said repair works are expected to be fully completed by 9.00am on Sunday (Oct 18).
"The water supply will be shut at 9pm Saturday (Oct 17) and will cause unscheduled water cuts in some 686 areas in the Petaling, Gombak, Klang/Shah Alam, Kuala Lumpur and Hulu Selangor districts," she said.
Air Selangor, in a press statement, said water supply was expected to be restored in stages once the repair work was completed from 2pm onwards on Sunday (Oct 18).
"Users are encouraged to store enough water before the water supply is cut and to use water prudently," it said.
Air Selangor noted that updates on the incident will be updated through its social media platforms as well as its website at www.airselangor.com.