Product name: Cordless Ultimate Fogging Sprayer - BQ-702
Type: Sprayers
Commercial Buyer:
Restaurants, Fast Food and Takeaway Food Services, Food & Beverage Stores, Specialty Stores, Food & Beverage Manufacture, TV Shopping, Department Stores, Bubble tea,Juice & Smoothie Bars, Super Markets, Hotels, Convenience Stores, Spice and Extract Manufacturing, Drug Stores, Cafes and Coffee Shops, Discount Stores, Caterers & Canteens, E-commerce Stores, Gifts Stores, Beer,Wine,Liquor Stores, Souvenir Stores
Brand Name: BQ Essential
Model Number: BQ-702
Sprayer Type: Pump
Material: plastic
Plastic Type: PE
Power: 60W
Spray volume: 300-700ml/min
Spray range: 5m
Tank Capacity: 7L
Specification
| | |
| --- | --- |
| Voltage | 12V |
| Power | 60W |
| Spray volume | 300-700ml/min |
| Charging time | 4 hours |
| Use time | 2 hours |
| Spray range | 5m |
| Weight | 3.6kg |
| Capacity | 7L |
| Warranty | 1 year |
| Packing size | 50*22*30cm |
7L ulv sprayer machine
The 7L electric sprayer has good high-power atomization effect, and the plug-in type can work continuously. It can be used for disinfection and epidemic prevention in hospitals, restaurants, hotels and other public places. Reliable performance and easy to use.
The droplet particles are very fine and uniform. The diameter of the fog droplets produced is less than 50 microns, and the tiny particles of fog droplets exhibit irregular Brownian motion, which is like dust suspended in the air, floating in the air in suspension, with strong penetrability, and can be diffused and diffused freely. , Can stay for a long time, there are almost no dead spots in the spray, it can achieve similar fumigation effects, insecticidal, sterilization, and disinfection effects are particularly good.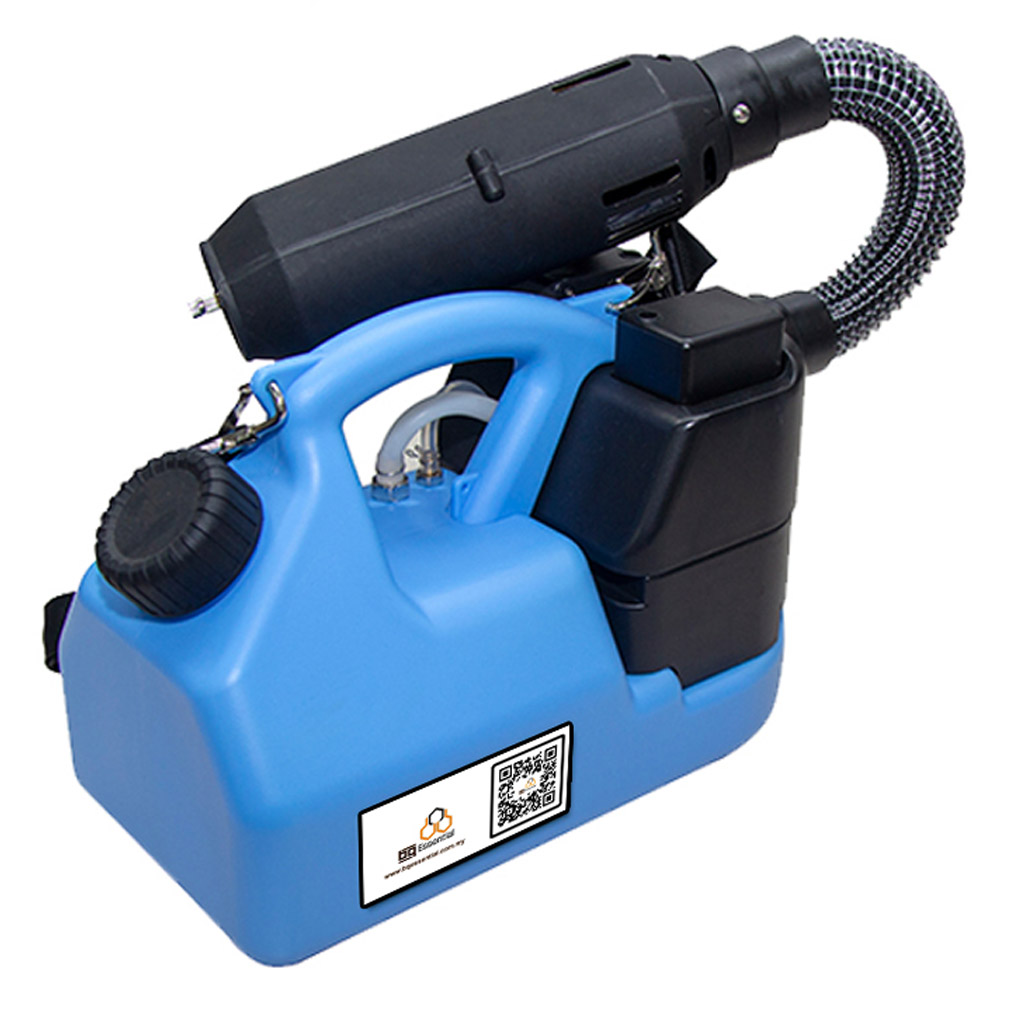 High-performance lithium battery
Prepare 2pcs 12V 6A lithium batteries. Can be used for 2.5 hours on full battery. Long battery life. A full charge takes 4 hours The battery sprayer is more convenient to carry, does not need to be plugged in, and can be used at any time.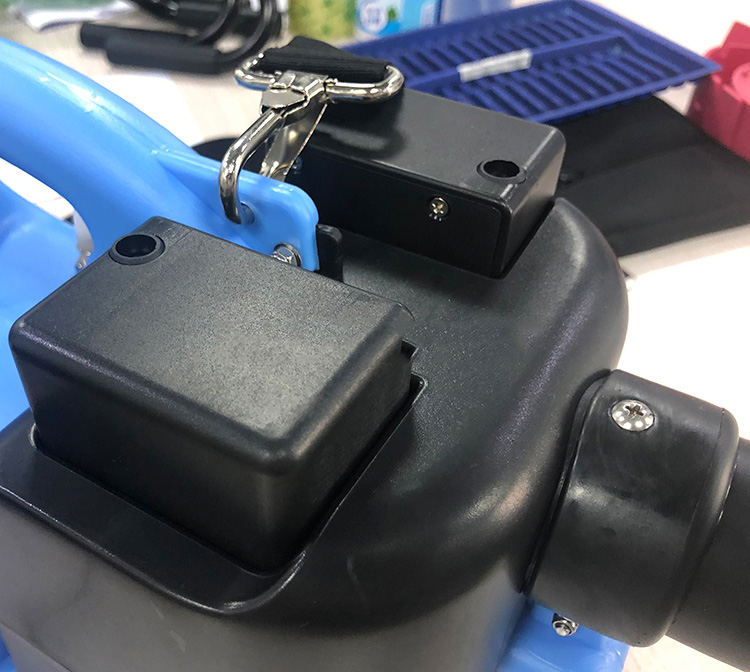 Easy to carry
We have a strap design for easy carrying and work. At the same time, the outer shell can protect the internal structure, high density and corrosion resistance, making it safer and more stable.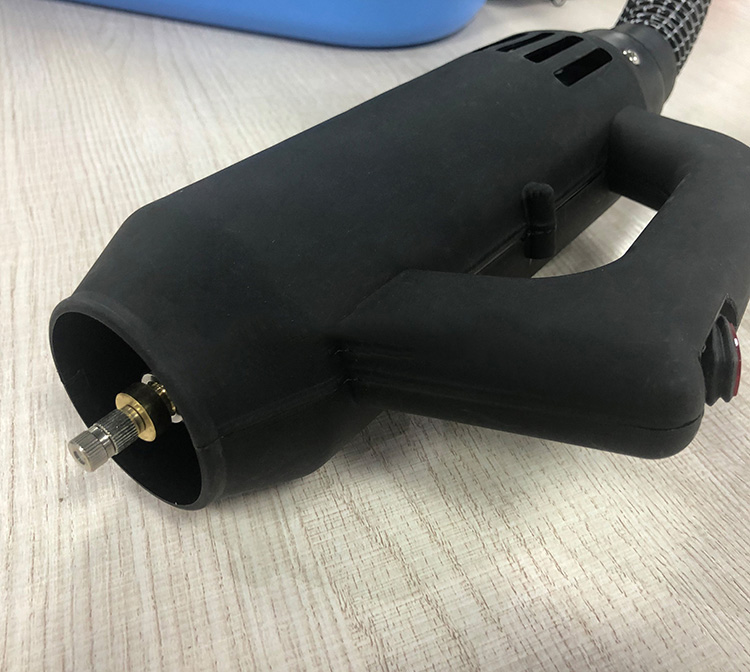 Atomizing nozzle
The import drain switch is located on the top, high density and corrosion resistance and there is a knob at the bottom to adjust the spray speed, which can adapt to the disinfection work in various environments.